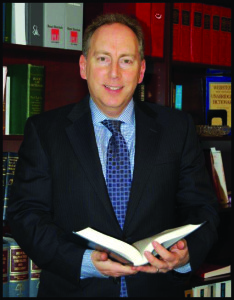 Knowledgeable, Experienced, and Caring, Marc Brenner Is the Best Choice for Your Legal Needs. Call or Text Today.
Workers' compensation or Social Security unjustly denied to you? Have you recently suffered a personal injury due to third-party negligence? With 25 years' experience in personal injury, workers' compensation, Social Security, Marc J. Brenner can help.
Mr. Brenner has helped countless plaintiffs receive compensation for their injuries, lost wages, and pain and suffering. He is a graduate of the University of Virginia and received his law degree from Seton Hall University in 1992. He is a member of the NJ State Bar Association, Morris County Bar Association, NJ Association for Justice and holds board certification by the NJ Supreme Court as a certified workers' compensation law attorney.
How to Best Deal with a Personal Injury Claim
If you have been injured, it's important that you seek immediate medical attention. Once you are out of any immediate danger, you should then go about seeking legal representation just as expeditiously to seek compensation for your physical pain, inability to work, lost income, medical care, and any future losses associated with your injury.
The above being the case, if you are in need of aggressive professional legal representation make sure to call Marc J. Brenner today for a free initial consultation.
Call For a free Consultation – (973) 326-8902
Text – (973) 476-1414